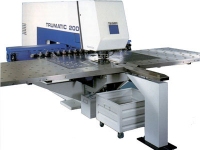 Here at Bowson Engineering with our diverse range of skills including sheet metal and steel fabrication we are able to manufacture many things some examples are bicycle shelters, safety barriers, work benches
and bespoke fabrication products.
We cater for bespoke, custom one offs including large batch runs.
We offer a range of standard products and manufacture to your drawings and design. We are based in Stoke on Trent we are in easy reach of the M6 and M1 motorway network. We have been established since 1991 and operate from modern premises with office and workshop space totalling 6500 sq ft.
Bowson Engineering is a Family Company With the aim to offer the best possible service giving real Value for Money.
With our professional work force, quality comes as standard, where no job to small and products are easily affordable.
Our aim is to meet your needs in the shortest possible time for the best price and giving the best possible quality.

We pride our selves in a reliable, quality, service at a price you can afford.
With solid works design capability we can work with the customer to improve existing design and create new solutions.

With our in house Powder Coating Box Oven we are able to control the finish to the end.